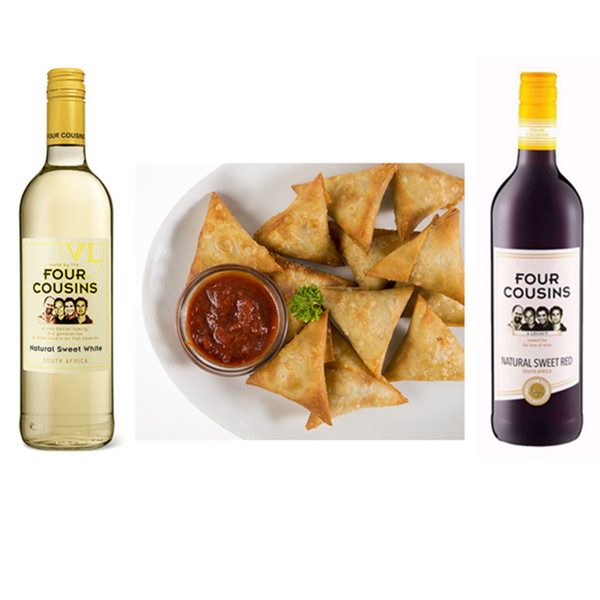 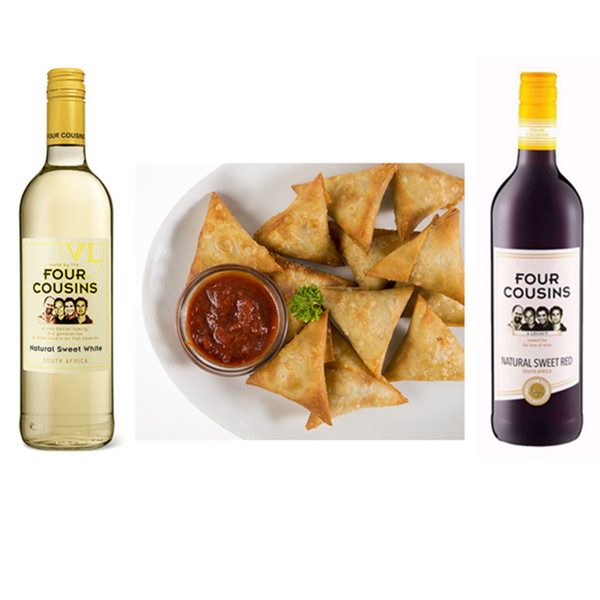 Cape Cellar Deli
3 in 1: Samoosas 24 Pcs+Four Cousins-Natural Sweet White*1+Natural Sweet Red*1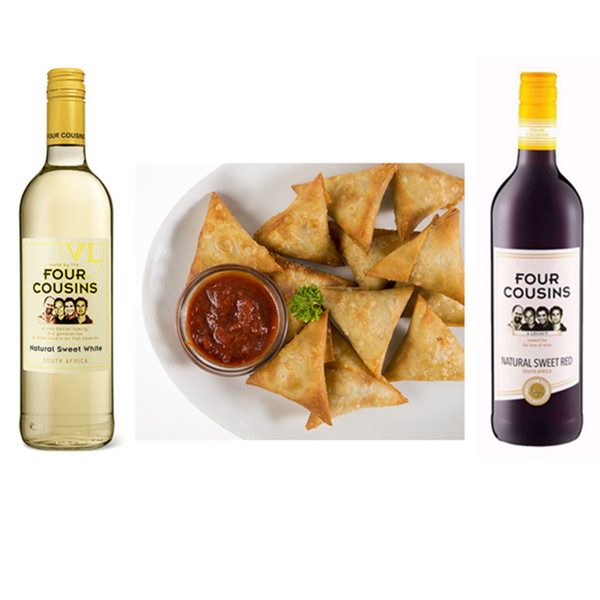 Four Cousins Sweet White Wine 750ml(8%)
Four Cousins Sweet White Wine is a popular South African white sweet still wine mostly taken during special occasions. Four Cousins Sweet White Wine contains 8% alcohol.
A fragrant, sunshine coloured wine with gentle honeysuckle perfume. Flavours of luscious apricots and rich tropical fruit salad is followed by a soft, lingering finish.
The perfect sundowner in the summer and enjoy as an aperitif or with spicy oriental food, fruit and desserts.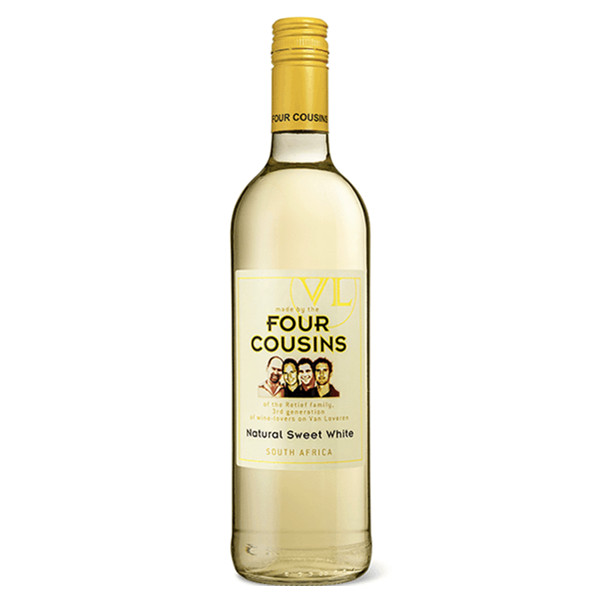 Four Cousins Natural Sweet Red (750ml)
A fragrant, ruby-red with flavours of ripe plums, strawberries, and exotic spice., Good with spicy foods, desserts and fruit salad.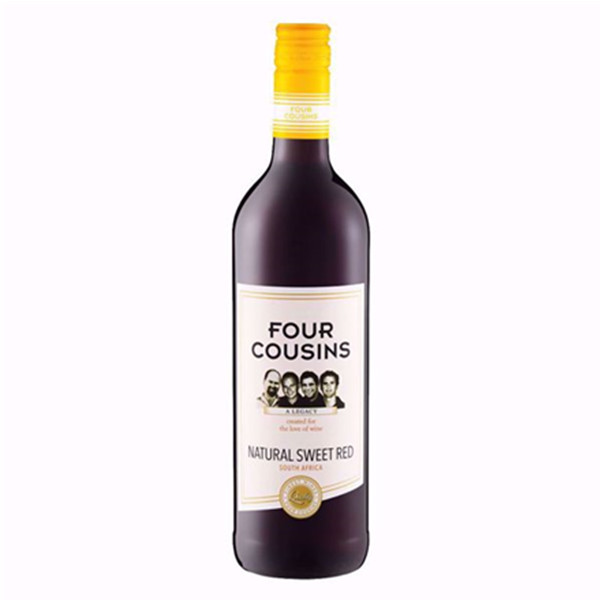 Samoosas 24 Pcs
A samosa is a fried or baked pastry with a savory filling, such as spiced potatoes, onions, peas, cheese, beef and other meats, or lentils. It may take different forms, including triangular, cone, or half-moon shapes, depending on the region.
Upon receiving your samoosas, Please place in the freezer for 4-6 hours before opening the bag to prevent them breaking up, and fry from frozen for the best results. Thanks