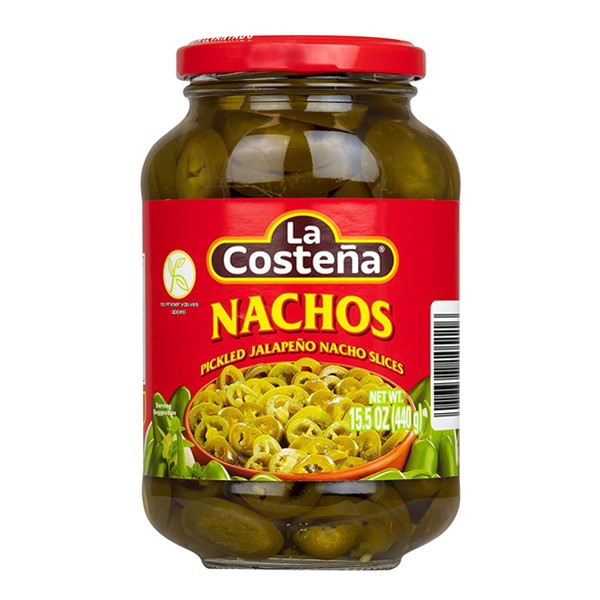 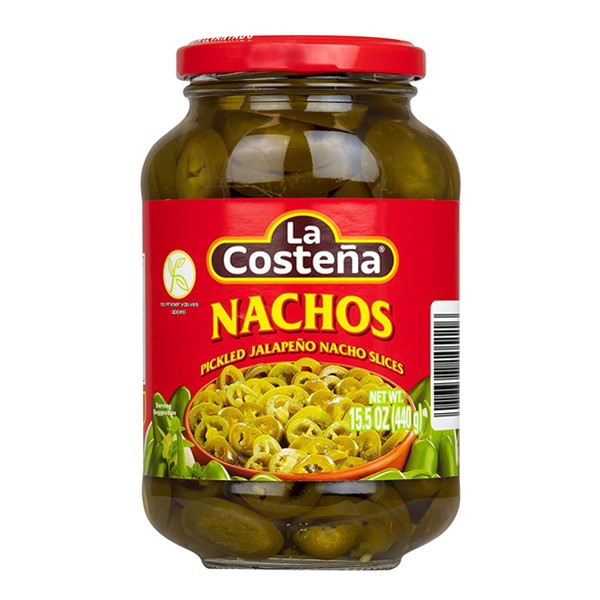 Buon Appetito
LA Costena Nachos Pickled Jalapeno Peppers 440g
La Costeña wants to provide high quality foods that allow the excellent taste of Mexican cuisine through its authenticity and make it easier to prepare original dishes. La Costeña is one of the largest

Are you looking for chilli pepper that is considered by many as the most popular chilli variety in the world – or at least Mexican cuisine? Then it is recommended to resort to Jalapeños.

Pleasantly sharp: Mexico's jalapeños are known for not to beat over the strands with their sharpness. They are considered comparatively mild to moderate sharpness and are therefore not as spicy as e.g. Serrano chilies.

Kino Snack: Especially in combination with nachos and grated cheese, La Costeña Jalapeño Nachos is ideal for baking and savouring.

Perfect combination: the spicy chilli peppers are suitable as a side dish to meat dishes and tortillas / enchiladas as as well as for dosing at will. B. finely weighed in salads.